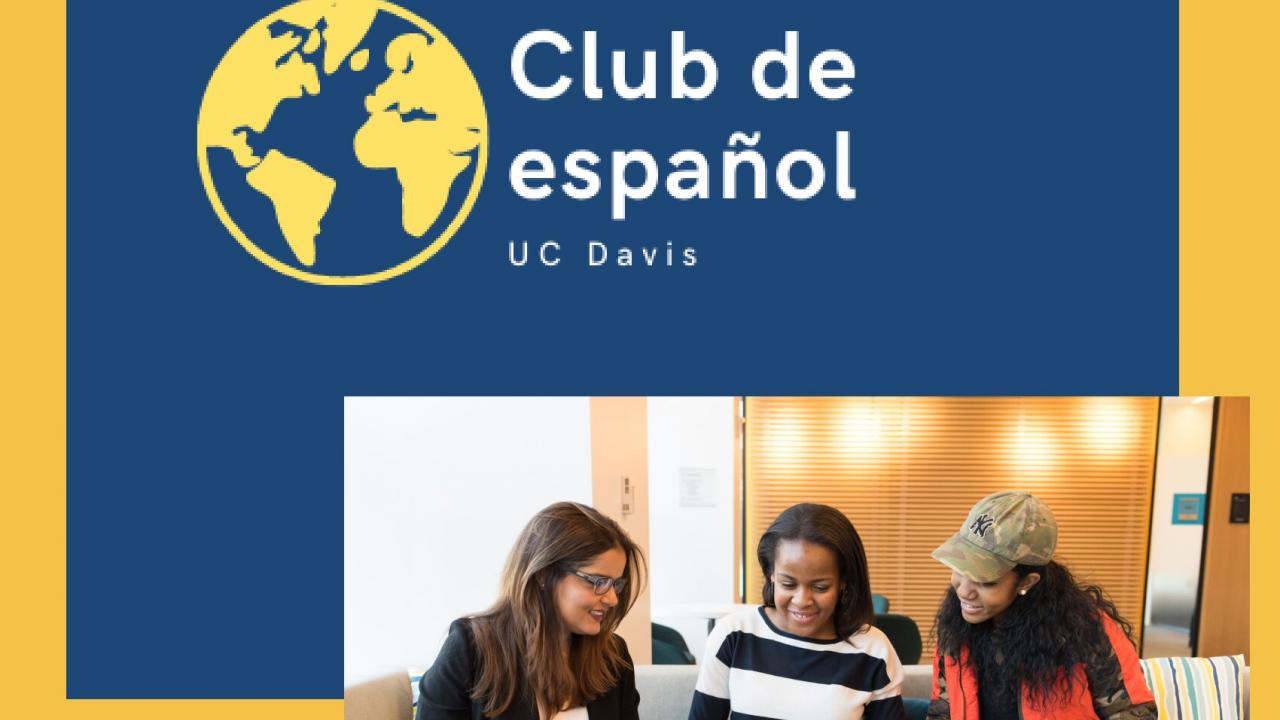 Spanish Club is an inclusive, fun, and casual space where you can practice your Spanish language skills, meet other students, learn about Spanish-speaking cultures, and much more! All levels of Spanish speakers are encouraged to attend! Whether you are a beginner, intermediate, advanced, or a native or heritage speaker, having a diverse range of speakers and people is a benefit to all those that join.
During Fall 2020 Spanish Club will meet via Zoom on Wednesdays from 6pm-8pm. The first meeting will be Wednesday, Oct 7th. You are welcome to come and go as your schedule permits. Some students arrive early and leave early, and some arrive later and leave later. You will find the Zoom meeting ID on the digital flyer attached to this email.
For questions, updates, or to sign up for the email contact list-
Email ucdspaclub@gmail.com or follow us on Instagram @ucdspanishclub (https://www.instagram.com/ucdspanishclub/)
Watch this short video (https://www.youtube.com/watch?v=9rl0kU0ZPoc&feature=youtu.be) to learn more about who we are and what we do!
We look forward to seeing you there!