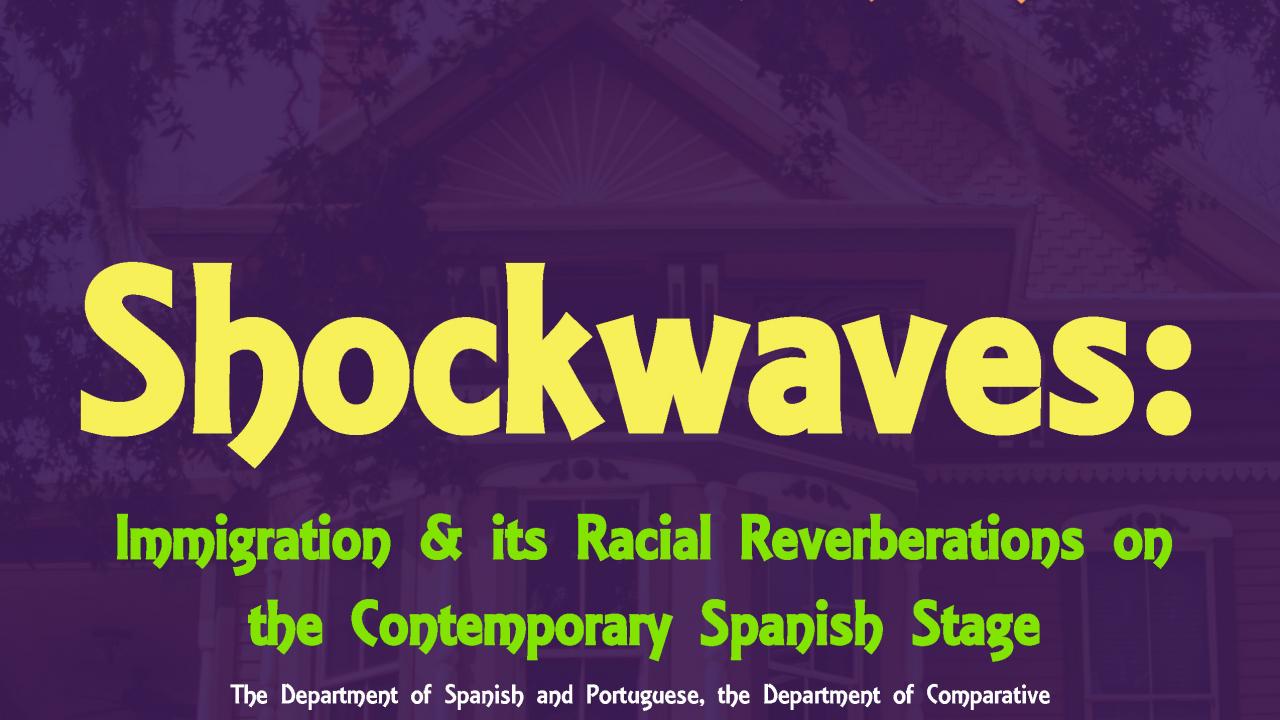 This Wednesday, June 6th, at 3:30pm, the Department of Spanish and Portuguese, the Department of Comparative Literature and the Hemispheric Institute on the Americas present "Shockwaves: Immigration & its Racial Reverberations on the Contemporary Spanish Stage."  This presentation will be given by esteemed guest speaker Dr. Jeffrey Coleman of Marquette University.  In his innovative talk, Dr. Coleman will explore the representation of Latin Americans, North Africans, and Sub-Saharan Africans in Spanish migration theatre and examine their disparate experiences in Spanish society as opposed to viewing them all together as the "other."
The presentation will take place in 912 Sproul Hall.  To save a place for this event please register at the following URL:  https://shockwaves.eventbrite.com.  The event is free of charge.
We look forward to seeing you take advantage of this great opportunity!