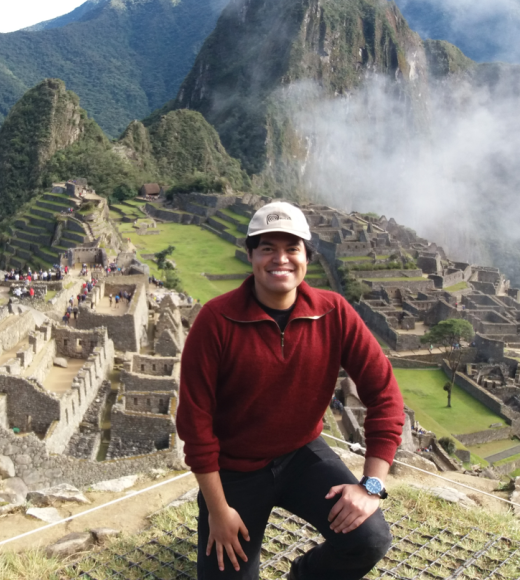 Position Title

Ph.D. Candidate in Spanish

Associate Instructor
Office Hours
W23: Monday 2-3pm, Wednesday 4-5pm
Education and Degree(s)
BA in Spanish Linguistics and Literature-Pontificia Universidad Catolica del Peru
MA in Spanish (University of Wisconsin-Milwaukee)
Honors and Awards
2022: Graduate Student Association Travel Award.
2021: HIA Summer Research Fellowship - Hemispheric Institute on the Americas.
2021: Unhatching Research: Graduate Summer Research Grant - HATCH, the Mellon Research Initiative on Feminist Arts and Sciences.
2018: Research Conference Award - Center for Latin American & Caribbean Studies (UWM).
2017: Tinker Field Research Award (a grant for pre-dissertation graduate field research provided by the Tinker Foundation and the UWM Graduate School).
2016: UWM Chancellor's Award.
Courses
Basic (Spa 1, 2, 3), Intermediate (Spa 21), Upper division (Spa 170)
Research Interests & Expertise
Contemporary Latin American Literature, Peruvian novels
Publications
2021: "Afectos desplazados en 'El rastro de tu sangre en la nieve' de García Márquez" (article published in Hispanic Journal vol. 42 no. 2).
2021: "La representación de lo incaico en Tradiciones peruanas" (article published in Latinoamérica. Revista de Estudios Latinoamericanos no. 72).
2019: Todo cuerpo es tótem / Every Body Is Totem (credited as collaborator and translator in this NYU / PUCP bilingual anthology of poems by José Watanabe).
2017: "José Watanabe: From Everyday Reality to the World of Poetry" (article published in Latin American Literature Today).