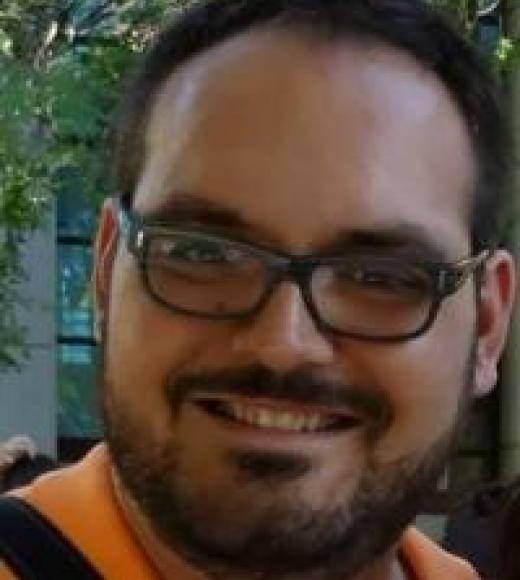 Position Title

Graduate Student in Spanish, Associate in Spanish
Bio
ADVISER(S)
Adrienne Martín
 
PROFILE
EDUCATION AND DEGREE(S)
Ph.D. in progress, University of California, Davis
M.A Spanish Golden Age Literature, Universidad Complutense de Madrid
B.A in Hispanic Philology, Universidad Complutense de Madrid
 
RESEARCH INTEREST(S)
Spanish Golden Age
Spanish Golden Age poetry
Spanish Golden Age narrative
Women writers in the Golden Age
Golden Age expressions of power
Religious Studies
Religious literature
Film Studies
Contemporary poetry
 
TEACHING EXPERIENCE
Spanish 2, 3
Spanish 21, 22, 23, 24
Spanish 32, 33
 Spanish 133N, Spanish Early Modern Literature
 
SELECTED PUBLICATIONS
2013: "Dos poemas de Quevedo como ejercicios espirituales" Society of Renaissance and Baroque HIspanic Poetry Conference. University of Virginia, Charlotteville, Virginia, October.
2013: "Borges y lo barroco, lo barroco en Borges"  X Samuel G. Armistead Colloquium of Spanish and Portuguese Spanish Graduate Students. University of California, Davis. Davis, California, October.
2014: "Un afecto amoroso de Sor Marcela de San Félix: hacia un análisis erótico de un poema religioso" Early Modern Image and Text Society Conference. Camdem New Jersey, October.
 
HONORS AND AWARDS
Joseph H. Silverman Memorial Scholarship (2016)

Graduate Studies Travel Award (2016)

GSA Travel Award (2013)

Moira A. Delgado Campus involvement Award. In appreciation of exceptional commitment and initiative promoting intercultural engagement as an international graduate student.