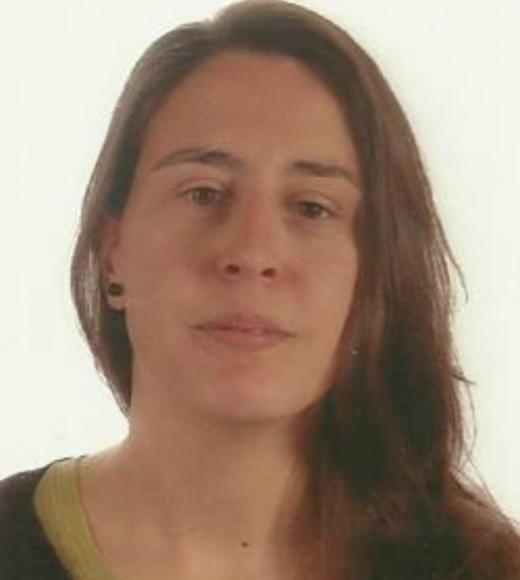 Position Title

Graduate Student in Literatures & Cultures

Associate in Spanish
Bio
EDUCATION AND DEGREES
ABD in Spanish. University of California, Davis (UCD)
M.A. in Spanish. University of Wyoming (UW)
M.A. in Writing for TV and Cinema. Universitat Autònoma de Barcelona (UAB)
B.A. in Journalism. Universitat Autònoma de Barcelona (UAB)
RESEARCH INTERESTS
Spanish and Latin American documentaries
The Narrative Construction of the Reality
Hegemonic, Alternative, and Non-Confrontational Narratives
Memory and Postmemory
Present Memory
TEACHING EXPERIENCE
ON-CAMPUS COURSES
Spanish 175 | Cine documental: Memoria e Historia de América Latina. El caso de Chile (Upper Division) 

University of California, Davis (UCD), 2021-2022

Spanish 32: Spanish for Heritage Speakers

University of California, Davis (UCD), 2021-2022

Spanish 31: Spanish for Heritage Speakers

University of California, Davis (UCD), 2019-2020

Spanish 24: Intermediate Spanish

University of California, Davis (UCD), 2018-2019

Spanish 3: Elementary Spanish

University of Wyoming (UW), 2016

Spanish 2: Elementary Spanish

University of California, Davis (UCD), 2017-2018
University of Wyoming (UW), 2015

Spanish 1: Elementary Spanish

University of California, Davis (UCD), 2016-2017
University of Wyoming (UW), 2014
ON-LINE COURSES
Spanish 100: Principles of Hispanic Literature and Criticism (Upper Division) 

University of California, Davis (UCD), 2020-2021

Spanish 33: Spanish for Native Speakers

University of California, Davis (UCD), 2020-2021

Spanish 3: Elementary Spanish 

University of California, Davis (UCD), 2019-2020

Web Project Management 

Universitat Pompeu Fabra (UPF), 2008-2009

Principles and Practices of Argumentation 

Universitat Politècnica de Catalunya (UPC), 2007-2014

Writing a Scientific Paper 

Universitat Politècnica de Catalunya (UPC), 2007-2014

Reading Comprehension 

Universitat Politècnica de Catalunya (UPC), 2007-2014
PUBLICATIONS
ARTICLES & REVIEWS
Oller Bosch, Georgina. "El cielo gira (2004): el contramonumento de Mercedes Álvarez a la idea de progreso." Fotocinema 21 (2020): 267–88. Impreso.  
Oller Bosch, Georgina. "Señorita Extraviada (2001): el contramonumento de Lourdes Portillo a las víctimas de Juárez." Revista Cine Documental 22 (2020): 109–40. Impreso.  
Co-Review of Sexualidades Disidentes: un acercamiento fílmico desde la prostitución y pornografía. Written by Txetxu Aguado. North Carolina: Hispanófila. Ensayos de literatura 191 (Spring 2021): 215–16. Impreso.
Review of Ventura Pons. Una mirada excepcional desde el cine catalán. Edited by Conxita Domènech and Andrés Lema-Hincapié. Colorado: Rocky Mountain Review of Language and Literature (Fall 2015): 268–70. Impreso.
BOOKS
Collange, Christiane. La segona vida de les dones: una reivindicació de la maduresa/The Second Life of Women: A Vindication of Maturity. Copy Ed. Georgina Oller Bosch. Barcelona: Mina, 2005. Impreso.  
Oller Bosch, Georgina y Xavier Culleré. Vint anys de Federació/Twenty years of Federation. Barcelona: FCAC (Catalan Federation of Agri-food Cooperatives), 2003. Impreso.
CONFERENCE PAPERS
"El cielo gira (2004): el contramonumento de Mercedes Álvarez a la modernización."

15th Annual Samuel G. Armistead Colloquium in Latin American and Peninsular Languages, Literatures, and Cultures, "Counter Discourses and Contestation Practices in Times of Crisis." Davis, California. October 2019.
"Los Rubios (2003): el contramonumento de Albertina Carri a la memoria y al documental argentinos." XXVII Congreso Anual de la Asociación Internacional de Literatura y Cultura Femenina Hispánica (AILCFH), "Rendir cuentas: Historia y Agencia como fabulación." Santo Domingo, República Dominicana. November 2017. 
""Continuidad de los parques" (1964): el compromiso de Julio Cortázar con la realidad." 70th annual Rocky Mountain Modern Language Association convention, "Literatura de compromiso." Salt Lake City, Utah. October 2016.
"La pequeña gran pantalla: el lugar de los guiones de las teleseries dramáticas en la literatura." 6th Graduate Student Conference of the Department of Spanish and Portuguese, "Thinking Across Borders: Intermediality and Interdisciplinarity in Languages and Cultural Production." Boulder, Colorado. April 2016.
HONORS AND AWARDS
Excellence in Teaching Award (Department of Spanish & Portuguese, UCD, 2021-2022)
Outstanding Graduate Student Teaching Award (UCD, 2020-2021)
Dissertation Writing Quarter-off Fellowship (Department of Spanish & Portuguese, UCD, 2020-2021)
Educational Opportunity Program's Certificate of Recognition (UCD, 2018)
Summer Research Fellowship (Department of Spanish & Portuguese, UCD, 2017)
Graduate Student Travel Funding (Department of Spanish & Portuguese, UCD, 2017)
Graduate Student Travel Funding (Department of Spanish & Portuguese, UCD, 2016)
Graduate Student Travel Funding (Department of Modern & Classical Languages, University of Wyoming (UW), 2016)
Summer Research Fellowship (Department of Modern & Classical Languages, University of Wyoming (UW), 2015)
Best Spanish Film (XXVI Unnim Mountain Film Festival, 2008)
Research Fellowship (Universitat Autònoma de Barcelona (UAB), 2003-2004)