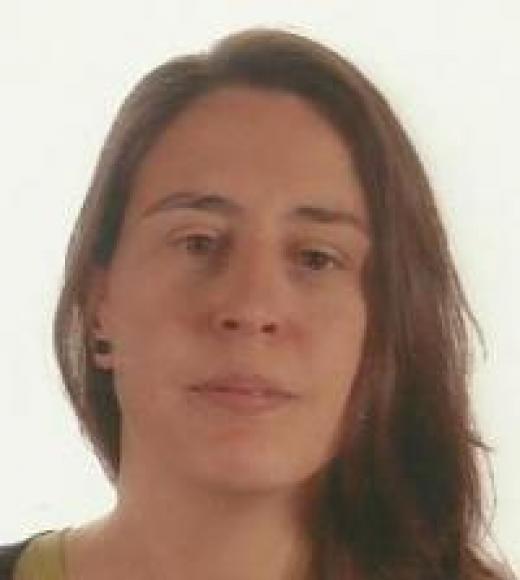 Position Title

Graduate Student in Spanish, Associate in Spanish
Bio
EDUCATION AND DEGREE(S)
M.A. in Spanish, University of Wyoming
M.A. in Writing for TV and Cinema, Universitat Autònoma de Barcelona
B.A. in Journalism, Universitat Autònoma de Barcelona
 
RESEARCH INTEREST(S)
Hispanic Literature
Reality and Fiction
Visual Studies (Television and Film)
Media's influence on literature
 
TEACHING EXPERIENCE
Spanish 1: Elementary Spanish (University of California, Davis, 2016)
Spanish 1: Elementary Spanish (University of Wyoming, 2014)
Spanish 2: Elementary Spanish (University of Wyoming, 2015)
Spanish 3: Elementary Spanish (University of Wyoming, 2016)
REVIEWS
Review of Ventura Pons. Una mirada excepcional desde el cine catalán. Edited by Conxita Domènech and Andrés Lema-Hincapié. Colorado: Rocky Mountain Review of Language and Literature (Fall 2015): 268–270.
 
CONFERENCE PAPERS
"Los Rubios: El contramonumento de Albertina Carri a la memoria y al documental argentinos." XXVII Congreso Anual de la Asociación Internacional de Literatura y Cultura Femenina Hispánica (AILCFH), "Rendir cuentas: Historia y Agencia como fabulación." Santo Domingo, República Dominicana. November 2017.
"'Continuidad de los parques': El compromiso de Cortázar con la interpretación plural de la realidad." 70th annual Rocky Mountain Modern Language Association convention, "Literatura de compromiso." Salt Lake City, Utah. October 2016.
"La pequeña gran pantalla: El lugar de los guiones de las teleseries dramáticas en la literatura." 6th Graduate Student Conference of the Department of Spanish and Portuguese, "Thinking Across Borders: Intermediality and Interdisciplinarity in Languages and Cultural Production." Boulder, Colorado. April 2016.
 
HONORS AND AWARDS
Summer Research Fellowship (University of California, Davis, 2017)
Graduate Student Travel Funding (University of California, Davis, 2017)
Graduate Student Travel Funding (University of Wyoming, 2016)
Summer Research Fellowship (University of Wyoming, 2015)