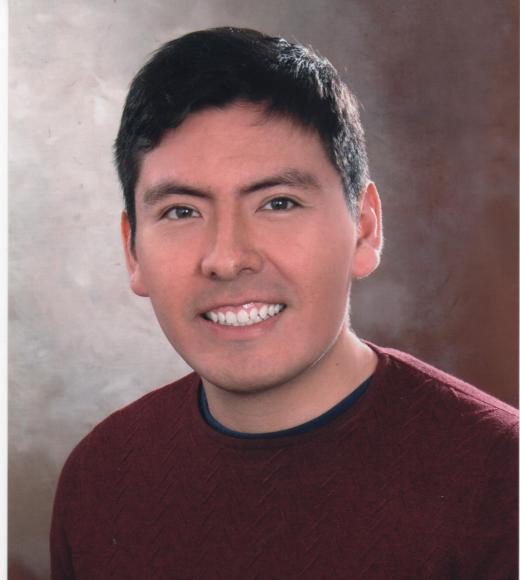 Position Title

2019-2020 University of California President's Postdoctoral Fellow and Lionel Cantú Fellow
Bio
EDUCATION:
Ph.D. Rhetoric, University of California, Berkeley (2018)
Designated Emphasis in Gender and Women's Studies.
Dissertation: "Travesti Memory and Politics: Toward a Peruvian Transgender Imaginary."
Committee: Trinh T. Minh-ha (Committee Chair), Judith Butler, Shannon Jackson, Juana María Rodríguez (Committee Members)
M.A. in Rhetoric. University of California, Berkeley. (2013)
B.A. and Licenciatura in Sociology. Pontifical Catholic University of Peru. (2008)

TEACHING AND RESEARCH INTERESTS:
Queer Theory; Feminist Theory; Transgender Studies; Film Studies; Latin American Studies; Cultural Studies

SELECTED PUBLICATIONS:
"Travesti Dreams Outside in the Ethnographic Machine." GLQ: A Journal of Lesbian and Gay Studies 25(3). Duke University Press, June 2019. 457-482.
"La memoria travesti de una contadora." ("The Travesti Memory of a Storyteller") In: Gênero, sexualidade e curso da vida: Diálogos latino-americanos. Eds: Camilo Albuquerque de Braz and Carlos Eduardo Henning. Goiânia: Editora Imprensa Universitária, 2018. 93-110.
"For a Queer Pedagogy of Friendship." In: TSQ: Transgender Studies Quarterly 1(3). Duke University Press, August 2014. 352-367.
"Las políticas reparativas del movimiento LGBT peruano: Narrativas de afectos queer" ("The Reparative Politics of the Peruvian LGBT Movement: Narratives of Queer Affects"). In: Estudos Feministas 22(1). Florianópolis: Universidade Federal de Santa Catarina, January-April 2014. 257-275.
"Fronteras que matan: Autoritarismos y homo-transfobias" ("Borders that Kill: Authoritarianism and Homo-transphobias"). In: Sombras coloniales y globalización en el Perú de hoy. Ed: Gonzalo Portocarrero. Lima: Red para el desarrollo de las ciencias sociales en el Perú, 2013. 227-237.
"La guerra declarada contra el niño afeminado: Una autoetnografía queer" ("The War Against the Effeminate Boys: A Queer Autoethnography"). In: Íconos. Revista de Ciencias Sociales 39. Quito: FLACSO, January 2011. 79-95.