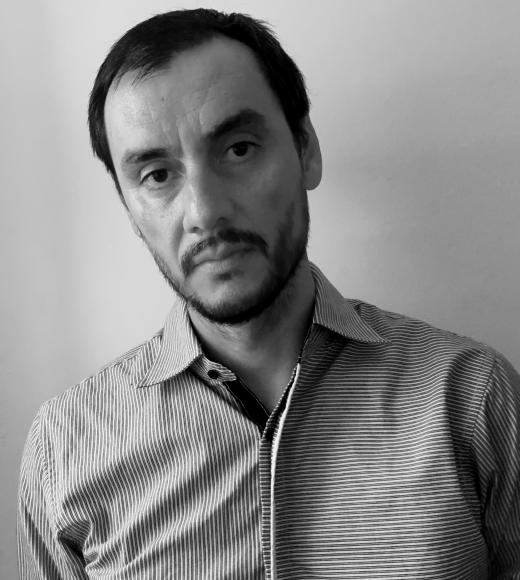 Position Title

Lecturer of Spanish
Bio
Profile
Leopoldo Peña is an immigrant, public scholar, language justice interpreter, photographer and lecturer of Spanish.
Education and Degrees
Ph.D., Spanish, University of California, Irvine

M.A., Spanish, Cal State University, Long Beach

B.A., Spanish and journalism, Cal State University, Long Beach

A.A., Photography, East Los Angeles College, Monterey Park

                                                      
Research Interests
Photography

Mexican, Mexican American, Latinx studies

Mexican Indigenous diaspora

Immigrant literatures

Narrative journalism

Marxist philosophy

Political democracy theory

Fascism

Nationalism

Migration

Californian transnationalism
Publications
Peña, Leopoldo. "

Calling on Difference in Javier Castellanos Martínez Dxiokze xha… bene walhall/Gente del mismo corazón. The Latin Americanist, Sept. 2019.
Peña, Leopoldo. "La doble mirada del sujeto informal en Cartas a Crispina de Lamberto Roque Hernández." Transmodernity: Journal of Peripheral Cultural Production of the Luso-Hispanic World, vol. 7, issue 3, Fall 2018, pp. 58-78.
Peña, Leopoldo. "Danza de los Superhéroes: Immigrant Tradition in Transnational Transfer. Boom California, July 2017.
Berger, Martin E. and Leopoldo Peña. "Creating Spaces of Transborder Play: Indigenous Mexican Migrants in California and the Game of Pelota Mixteca." Streetnotes (2014) 22: 108-118.