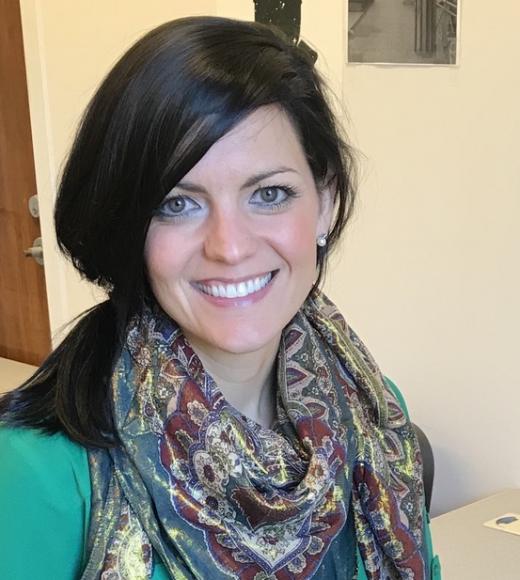 Position Title

Doctoral Student, Associate Instructor of Spanish
Unit

Department of Spanish and Portuguese
Office Hours
Fall 2020 (otoño 2020)
• los miércoles, 16.30-17.30 (every Wednesday from 4:30pm-5:30pm)
• los jueves, 8.00-9.00 (every Thursday from 8am-9am)
• con cita (by appt)

*Please email liljones@ucdavis.edu to make an appointment. For Fall 2020 Office Hours will be held on Zoom only and not in person. The Zoom link will be available in Canvas and on the course syllabus.
Bio
EDUCATION AND DEGREE(S)
BA - Spanish - University of Washington
MA - Spanish - Saint Louis University
RESEARCH INTEREST(S)
Hispanic linguistics, second language acquisition, text messaging and L2 teaching and learning, computer-mediated communication, computer-assisted language learning, mobile-assisted language learning, educational technologies, pedagogical applications of 

messaging apps and social media, L2 pedagogy, and online and hybrid teaching
HONORS AND AWARDS
Student Ambassador of the Year (2019-2020), Linguistic Society of America

Provost's Fellow (2019-2020)

Teaching Assistant Teaching Award (Spring 2018)

Nomination, FLAM (Foreign Language Association of Missouri) 2019 Outstanding Future Foreign Language Teacher

Nomination, Graduate Student Association Teaching Award (Spring 2018)

Lanham Foundation Scholarship (2004-2008)
COURSES TAUGHT
SPA 3 - (First Year Spanish, SPA 1, 2 & 3) - Fall 2020 - University of California, Davis

Communicating in Spanish I - Fall 2017 & Spring 2018 - Saint Louis University - St. Louis, MO

Communicating in Spanish I - Fall 2015 - Saint Louis University - Madrid
PUBLICATIONS
MEDIA
@KDVS903fm • UC Davis Community Freeform Radio (recording available here)
Dr. Andy's Poetry and Technology Hour • Oct. 16, 2019
Discussion: Linguistics, Second Language Acquisition & Technology
VOLUNTEERING & SERVICE