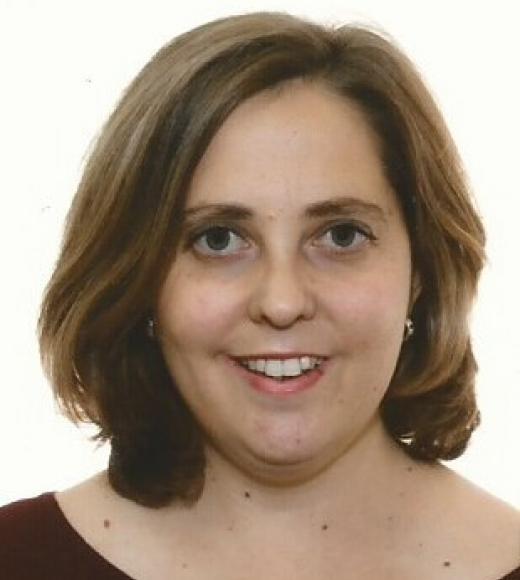 Position Title

Graduate Student in Spanish, Associate in Spanish
Bio
ADVISER(S)
John Slater
 
EDUCATION AND DEGREE(S)
ABD in Spring 2016 pursuing PhD in Peninsular Literatures and Cultures. University of California Davis. Expected by September 2019
B. A. in Comparative Literature. Universidad Complutense de Madrid. 2010 – 2012.

B.A. in

Journalism

.

 Universidad Complutense de Madrid.

2000-2005.
EMPHASIS AND CERTIFICATES
Designated Emphasis in Performance Studies. University of California, Davis.
Certificate in Second Language Acquisition. University of California, Davis.
RESEARCH INTEREST(S)
Early Modern Drama

Second Language Acquisition

Performance Studies

Sociolinguistics

Media Studies

Women's Studies

Reception History

Memory and identities
TEACHING EXPERIENCE
Elementary Spanish

SPA 1,2 &3 in Study Abroad, Madrid. Spring 2018.
SPA 1. Instructor. 2014 -2015, Summer 2016
SPA 2. Instructor. Spring 2015.
SPA 2Y. Hybrid format. Instructor. Fall 2016
Intermediate Spanish. SPA 21. Instructor. 2015-2016
Advanced Spanish Composition. SPA 23. Instructor. Spring 2017.
Humanities
HUM 1D. Teaching Assistant. Becoming a (fashion) critic. Winter 2018.

HUM2A. Instructor.

Princesses and Prostitutes in Performance. Summer 2017.
Guest lecturer
SPA 100. Principles of Hispanic Literature & Criticism. "One act plays La pistola by Sabina Berman." Winter 2019.
​​​​​​​

SPA 141. Introduction to Spanish Culture. Professor Robert Newcomb. "The impact of     Antonio Machado in Soria." Fall 2018.

SPA 140. Intercultural competence. Study abroad. "The neighborhood in the Spanish city: Madrid". Spring 2018.
​​​​​​​SPA142. Brujería Magia y Secretos. Professor John Slater. Lecture on "The performativity of La Celestina." Fall 2017.
SPA 390. The Teaching of Spanish in College. Lecture on "Teaching advanced Spanish composition". Graduate Seminar. Fall 2017.
SPA137N. Twentieth-Century Spanish Fiction. Professor Diana Aramburu. Lecture on "The staging of Harira by Ana Diosdado" Winter 2017
SPA133N. The Golden Age of Literature of Spain. Professor John Slater. Lecture on "The otherness in El animal de Hungría by Lope de Vega." Winter 2015.

​​​​​​​Reader SPA142. Brujería Magia y Secretos. Professor John Slater. Fall 2017.
Orientation Workshop Instructor: "Increasing input in feminine gender in the elementary Spanish classroom". UC Davis. Fall 2017.
SELECTED PUBLICATIONS
"Lope de Vega apto para menores:

la supresión de la prolífica "opilación" de El acero de Madrid por la censura franquista".

Modern Language Notes, 133, (2018) pp 179-200.
Review of Remaking the Comedia: Spanish Classical Theater in Adaptation. Edited by Harley Erdman and Susan Paun de García. Theater Survey 55:1, (January 2017) pp 111-113. Co-author with John Slater
HONORS AND AWARDS
Hesse Graduate Student Award from The Association for Hispanic Classical Theater, November 2018.
Provost Dissertation Fellowship from UC Davis for the academic year 2018-2019.
Finalist Outstanding Graduate Student Teaching Award. April 2018.
Dissertation Writing Fellowship. Fall 2017.
Joseph H. Silverman Memorial Scholarship. Winter 2017.
Interdisciplinary Theater and Dance Project for the staging of the early modern play El Animal de Hungría, by the student company La Poltrona, the 17th of April of 2015.
Provost's Fellowship from UC Davis for the academic year 2013-2014.