The Department of Spanish and Portuguese presents: an Interview with Bernardino Gabriel Hernandez
On May 23rd, the Department of Spanish and Portuguese hosted an interview with Bernardino Gabriel Hernández. 
Hernández graduated from UC Davis with a BA in Spanish in 2009. Being undocumented, he had difficulty entering the US workforce. He therefore returned to his native country of Mexico where he eventually managed to set up his own business. He is now a successful businessman, one of "the other DREAMers".
event organized by: Humanizing Deportation

A recording of the interview is available below.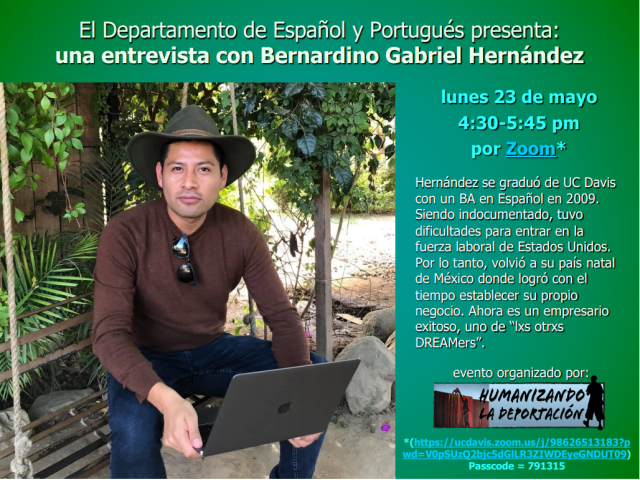 Media Resources