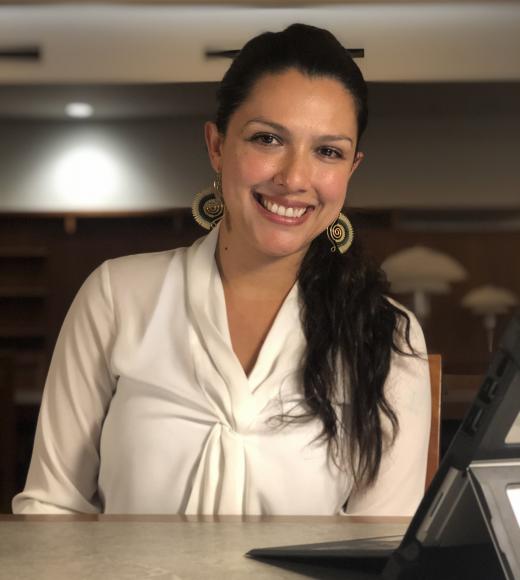 Position Title

MA Graduate Student in Spanish linguistics
Office Hours
My office hours will be conducted via Zoom on Tuesday and Thursday from 12:00 - 12:50 pm. If you would like to meet with me during office hours, please email me prior to office hours to schedule an appointment. This is to ensure student confidentiality and to prevent interrupting discussions with other students.
Education and Degree(s)
Law: Universidad Militar Nueva Granada, Bogotá Colombia
Especialización en Legislación Financiera: Universidad de los Andés, Bogotá Colombia
Master of Laws (LL.M): UC Davis School of Law
Attorney at Law (Nueva Granada University, Bogotá Colombia) • Financial Law Specialist (Andés University, Bogotá Colombia) • Master of Laws (UC Davis School of Law))
Honors and Awards
• First Prize for an Outstanding Presentation of Freedom of Speech: Social Media US Legal System, UC Davis School of Law. • UC Davis School of Law Scholarship which is based on the outstanding record of academic and professional accomplishment achieved.
Courses
SPA 1 (UCD, Fall 2019-present)-Teaching Assistant of Spanish at the Spanish and Portuguese Department at UC Davis
Research Interests & Expertise
I would like to focus my linguistic studies on creating a manual that would help legal professionals and customers alike to simplify their language of legal contracts and other communication.