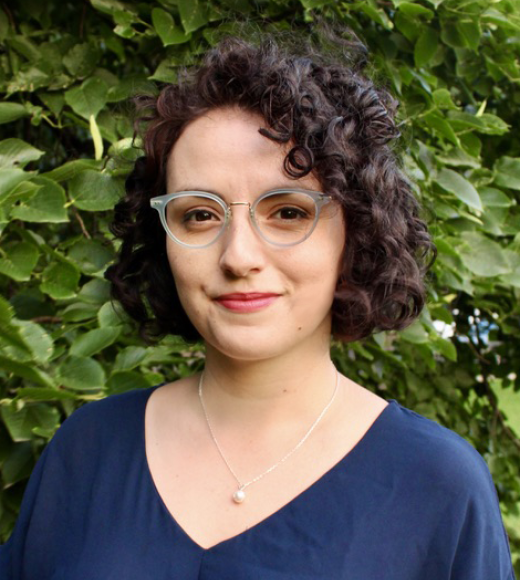 Position Title

Visiting Assistant Professor
Office Hours
In-person: MW 12:00 pm - 1:00 pm
Online: T Thu 10:00 -11:00 am
Please visit calendly.com/gtzflores to schedule an appointment.
Bio
Daniela Gutiérrez Flores specializes in early modern Spanish and colonial Latin American studies, with a focus on the relations between texts, food, and culinary practices. She is interested in tracing the cultural meanings of food through textual and social practices, visual and material culture, and embodied and intellectual labor. Her current project examines how cooking allowed men and women across the early modern Spanish Atlantic to engage with lettered culture, shape new identities, and challenge class, gender and racial structures, posing kitchen work as a constitutive practice of their subjectivity. Ultimately, her work seeks to understand food through the lens of human agents, highlighting the contributions of ordinary laborers to early modern intellectual and cultural life, and tracing the historical disputes that have given way to contemporary discourses of food consumption, production and circulation.
Education and Degree(s)
2022 - Ph.D. in Hispanic and Luso-Brazilian Studies, University of Chicago
2012 - B.A. Hispanic Languages/Literatures. Instituto Tecnológico y de Estudios Superiores de Monterrey, México
Honors and Awards
Diversity Grant, Renaissance Society of America, 2022.
Culinary Historians of New York Association Scholar's Grant, funded by the Julia Child Foundation for Gastronomy and the Culinary Arts, 2020
Courses
SPA 100 Principles of Hispanic Literature and Criticism
SPA 159 Food, Writing and Culture in the Early Modern Spanish Atlantic
SPA 133N Golden Age Spanish Literature
SPA 274 Critical Approaches to Food in Early Modern Hispanic Studies
Research Interests & Expertise
Early Modern Spanish Lit./Culture; Colonial Latin Amer. Lit./Culture; Gender/Sexuality Studies; Food & Hunger Studies; Material Culture; Cultural History of the Senses; Experiential Pedagogies; Historical Recreation of Food; Public Humanities
Publications
Tales of the Kitchen Underbelly: the Picaresque Discourse of Cooking." La Corónica: A Journal of Medieval Hispanic Languages/Literatures/Cultures. Vol. 49, Number 3, Summer 2021: 181-210.
Dietas transatlánticas: El descubrimiento europeo de los alimentos americanos." Ciencia Hoy, Vol. 29 núm. 170, mayo - junio 2020
[Forthcoming] "The Culinary Devotion of Sor Marianita de San José: Writing and Cooking in 18th c. Mexico." Beyond Cooking: Global Histories of Food-making and Gender across the Early Modern World. Edited by Melissa Calaresu and Marta Manzanares. Amsterdam University Press.
[Forthcoming] "Sor Juana Inés de la Cruz y el neobarroco cubano." Parte y contraparte: cultura colonial e imaginación latinoamericana. Edited by Francisco Hernández and Isaac Cantón. Editorial Iberoamericana-Vervuert.