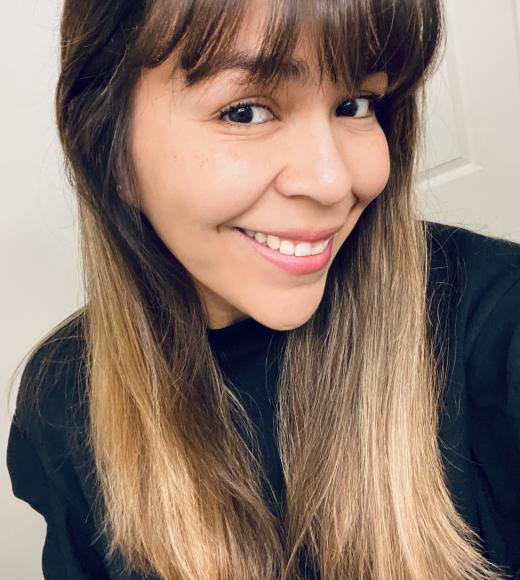 Position Title

Assistant Professor of Spanish
Bio
Education
Ph.D. Cornell University
Research and Teaching Interests 
20th/21st-Century Mexican, Central American, and Latinx Literatures and Cultures; Border and Migration Studies; Environmental Humanities: Ecocriticism and Animal Studies; Critical Race Theory; Sound Studies; Visual Culture 
Courses Taught 
SPA 168: Intro to Latinx Studies 

SPA 155: Mexican Novel

SPA 167: Borders in the Hispanic World 

SPA 230: Ecologies of Borders and Migration 

SPA 279: Bodies of Extraction: Crip Ecologies and Otherness in Mexican Narratives 
Committees and Service 
2022-2027 LLC Mexican Forum Executive Committee of the MLA

2022- Editorial Board Member of the Latin American Literary Review  

2022- Editorial Board Member of the Palgrave McMillan Transnational Cultures series 

2021-2022: Graduate Studies Fellowship Review Committee, UC Davis 

2021-2022: Committee on Foreign Languages, UC Davis 

2021-2022: Member of the Environmental Humanities Designated Emphasis Executive Committee, UC Davis 

2021-2022: Representative to the Assembly of the Academic Senate, UC Davis 

2021-2022: Graduate Committee, Spanish and Portuguese Department, UC Davis 

2020-2021: Diversity, Equity, and Inclusion Committee, Spanish and Portuguese Department, UC Davis 

2020-2021: Undergraduate Committee, Spanish and Portuguese Department, UC Davis 
Selected Publications 
Bleak Joys. Aesthetics of Ecology and Impossibility.

Eds. Matthew Fuller and Olga Goriunova. University of Minnesota Press. H-Environment. Book Review. Forthcoming 2022.

"The Sounds of the Desert: Lost Children Archive by Valeria Luiselli." Latin American Literary Review. Spring 2021. 

"Wet-nurses and migrant nanas in Mexico's imaginary landscape." South of the Future: Speculative Biotechnologies and Care Markets in South Asia and Latin America. Eds. Anindita Banerjee and Debra Castillo. SUNY Press. 2020. 

"Las tierras arrasadas, de Emiliano Monge: la frontera en movimiento." Mester. University of California at Los Angeles. 2019. 

"Companion Species in Border Crossings: 'Mediodía de frontera' by Claudia Hernández." Ciberletras. Revista de crítica literaria y de cultura. Lehman College CUNY. 2019. 

Current Projects 
"Borders and Species Extinction" (academic article)

Border Biomes: Coexistence and Interference on American Migration Trails (book project) 

Invasive Species: The Ecologies of Migration in the Americas (book project) 

Selected Grants and Awards 
2023: Davis Humanities Institute. Faculty Research Fellowship.

2021-2022: UC Humanities Research Institute Junior Faculty Workshop Grant. 

2020- present: Center for the Advancement of Multicultural Perspectives on Social Sciences, Arts, and Humanities (CAMPSSAH) Faculty Scholars Award. University of California, Davis. 

2020-2021: First Generation Faculty Learning Communities. Center for Educational Effectiveness, UC Davis. 

2018-2019: Grant for Doctoral Research in Sustainability and the Humanities. Cornell University, Society for the Humanities. 

2019: President's Travel Fund for the Humanities Award. Cornell University, Society for the Humanities. 

2018: Latina/o Studies Research Grant. Cornell University, Latina/o Studies Program. 

2018: Mellon Urbanism Fellowship. Cornell University, Society for the Humanities.