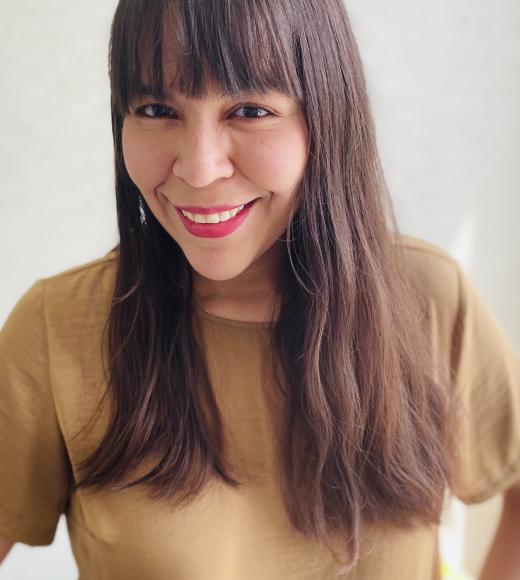 Position Title

Assistant Professor of Spanish
Bio
Ph.D., Cornell University
M.A., The University of Texas at El Paso
B.A., Universidad Autónoma de Chihuahua
Research and Teaching Interests
20th/21st-Century Mexican, Central American, and Latinx Literatures and Cultures; Border and Migration Studies; Environmental Humanities: Ecocriticism and Animal Studies; Critical Race Theory; Sound Studies; Visual Culture
Selected Academic Publications
"The Sounds of the Desert: Lost Children Archive by Valeria Luiselli." Latin American Literary Review. Forthcoming, spring 2021.
"Wet-nurses and migrant nanas in Mexico's imaginary landscape." South of the Future: Speculative Biotechnologies and Care Markets in South Asia and Latin America. Eds. Anindita Banerjee and Debra Castillo. SUNY Press. 2020.
"Las tierras arrasadas, de Emiliano Monge: la frontera en movimiento." Mester. University of California at Los Angeles. 2019.
"Companion Species in Border Crossings: 'Mediodía de frontera' by Claudia Hernández." Ciberletras. Revista de crítica literaria y de cultura. Lehman College CUNY. 2019.
Current Projects
Border Biomes: Coexistence and Interference on American Migration Trails (book project)
Invasive Species: The Ecologies of Migration in the Americas (book project)
Selected Grants and Awards
UC Humanities Research Institute Junior Faculty Workshop Grant, 2021-2022
Center for the Advancement of Multicultural Perspectives on Social Sciences, Arts, and Humanities (CAMPSSAH) Faculty Scholars Award. University of California, Davis, 2020.
Grant for Doctoral Research in Sustainability and the Humanities. Cornell University, Society for the Humanities, 2018-2019.
President's Travel Fund for the Humanities Award. Cornell University, Society for the Humanities, 2019.
Latina/o Studies Research Grant. Cornell University, Latina/o Studies Program, 2018.
Mellon Urbanism Fellowship. Cornell University, Society for the Humanities, 2018.