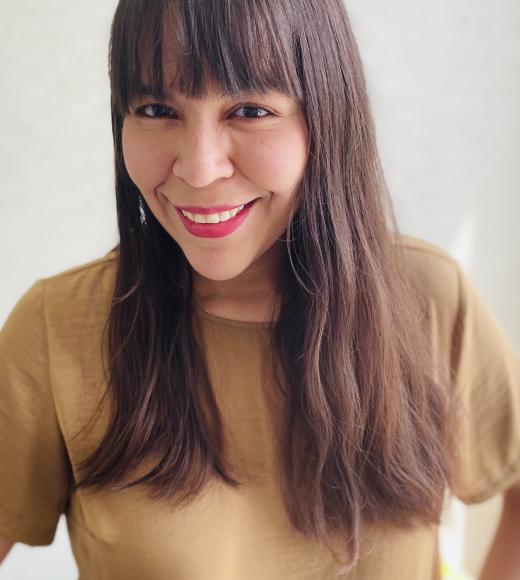 Position Title

Assistant Professor of Spanish
Office Hours
Tuesday 9:00 - 10:00 am
Thursday 4:00 - 5:00 pm
Please email me for a Zoom link.
Bio
Ph.D., Cornell University
M.A., The University of Texas at El Paso
B.A., Universidad Autónoma de Chihuahua
Research and Teaching Interests
20th/21st-Century Mexican, Central American, and Latinx Literatures and Cultures; Border and Migration Studies; Environmental Humanities: Ecocriticism and Animal Studies; Critical Race Theory; Sound Studies; Visual Culture
Selected Academic Publications
"Wet-nurses and migrant nanas in Mexico's imaginary landscape." South of the Future: Speculative Biotechnologies and Care Markets in South Asia and Latin America. Eds. Anindita Banerjee and Debra Castillo. SUNY Press. In press.
"Las tierras arrasadas, de Emiliano Monge: la frontera en movimiento." Mester. University of California at Los Angeles. 2019.
"Companion Species in Border Crossings: 'Mediodía de frontera' by Claudia Hernández." Ciberletras. Revista de crítica literaria y de cultura. Lehman College CUNY. 2019.
Current Projects
Border Biomes: Coexistence and Interference on American Migration Trails (book project)
Invasive Species: The Ecologies of Migration in the Americas (book project)
Selected Grants and Awards
Grant for Doctoral Research in Sustainability and the Humanities. Cornell University, Society for the Humanities, 2018-2019.
President's Travel Fund for the Humanities Award. Cornell University, Society for the Humanities, 2019.
Latina/o Studies Research Grant. Cornell University, Latina/o Studies Program, 2018.
Mellon Urbanism Fellowship. Cornell University, Society for the Humanities, 2018.