Samuel G. Armistead UC Davis Colloquium on Latin American & Peninsular Languages, Literatures, and Cultures
Friday, October 23, 2015
Memorial Union
UC Davis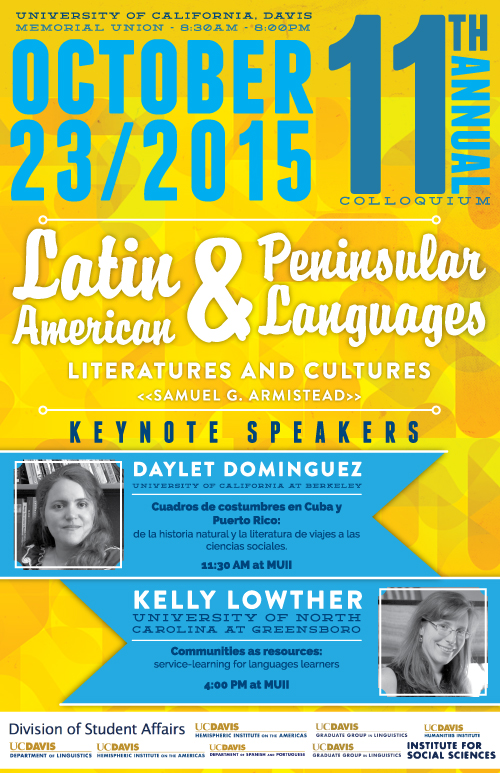 Colloquium Committee
Rebeca Rubio y María Fernanda Díaz-Basteris  (Directoras)
María Fernanda Díaz-Basteris (Tesorera)
Evan Brown y Victor Cervantes (Representantes Peninsular)
Arelis rivero Cabrera y Alejandro Rossi (Representantes América Latina)
Chelsea Escalante y Melissa Vega-Valdez (Representantes Lingüística)
Alejandro Rossi  (Webmaster)
Robert Irwin (Representante Profesorado)
As in previous years, thanks to support from the UC Davis Department of Spanish and Portuguese, the 2015 registration fee has been waived.
For additional information, including our colloquium application form, please see our CFP or our main Google site.
Please also visit us on our Facebook page and our Tumblr page.